These look so cool! – A new take on bumping phones but with bracelets.  I remember the equivalent low tech friendship bracelets.  The textbands let you create and send messages to each other by bumping.   I actually think they are fun.
Your band allows you to create messages with up to 10 characters. It could be a word, a feeling, your nickname, something you love, a secret — anything! (I can't imagine it would stay a secret this way, but this looks like a kind of fun way to pass a message)  – Each message allows up to 10 characters. IM speak can come in handy. Each band can hold up to 24 messages at once.

Text
Create UR own message using up to 10 characters. Change UR message with UR mood. Watch Text Bands in action.
Connect
UR band connects U to UR friends. Bump fists, high-five or shake hands with UR friends to trade texts band to band. Learn cool Text Bands games you can play to trade messages with UR friends.
Be U
Say it UR way with style. Choose different interchangeable fashion bands that let U be U.(You can even change the band depending on your mood)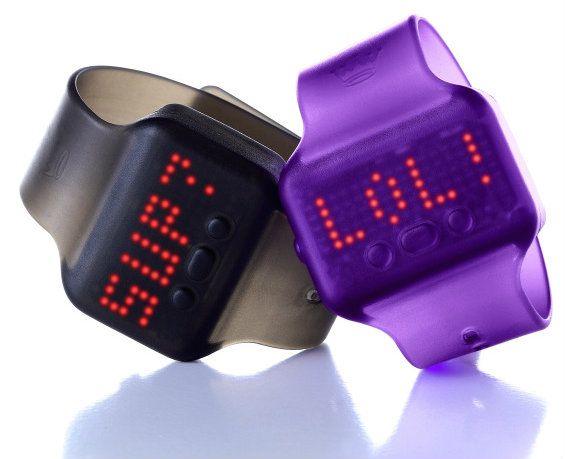 Text Bands starter kits are available only at Hallmark Gold Crown Stores, and include a purple or charcoal-colored band and texting module for $14.99. Plus for another $4.99 you can grab one of 8 style bands that kids can swap or change to make their bands their own.
Related articles